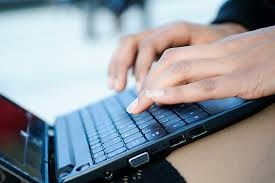 The development of new digital technologies presents a range of options for designing online assessment activities. Online assessment can support intended learning outcomes in the form of:
Online assessments can be created with the help of technology using:
T

his is best used for assessing the communication of ideas in the form of an online concept.
This is best used for assessing a collection of work.
This is best used for creating out-of-class assessment exercises to support in-class content.
This is best used for creating online quizzes that incorporate a

 variety of question types, such as multiple choice, true-false, and short answer questions.
This is a great tool for both summative and formative assessments that incorporate drag and drop interactions with images.
This is a great tool for creating assessments and obtaining detailed analytics.
To learn more about these different technologies, click on the above links. Each technology has different capabilities. Please take the time to explore the different options to see which one best fits with your learning strategy and outcomes.
Would you like to know more about online assessment? The Learning and Teaching Unit offers further advice and support with selecting assessment technologies via the following link: Selecting assessment technology.